Political RoundUp: January 2006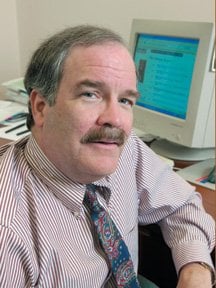 Beating about the Bush: It would be hard to find an area of Georgia more in tune with the politics of President Bush than the newly redrawn 8th Congressional District, which covers a large swathe of Middle Georgia and is filled with the kinds of conservative, rural voters who gave heavy support to Sonny Perdue in 2002 and Bush in 2004. All the more surprising, then, to see results of an independent poll of 8th District voters conducted by Chris Grant, a political science professor at Macon's Mercer University. Grant's poll showed 35 percent of the respondents thought Bush was doing a good job while 40 percent said he was doing a bad job. Those are similar to the approval numbers Bush has been registering in Democratic-leaning states like California and Pennsylvania. "The 8th District is thinking like the rest of the nation on President Bush," Grant said.
Back from Baghdad: Bush's low approval numbers are attributed to public disenchantment with the situation in Iraq, but that doesn't seem to be worrying Gov. Sonny Perdue, who visited Iraq over Thanksgiving week with three other governors. Perdue says his visit convinced him the country will successfully make the transition to a democratic form of government. "I think Americans are voicing their opinions based on what they've been told," Perdue said after returning to Georgia. "I think frankly, if every American could have the same advantage of the trip that I had, that virtually all of them would come away with the same conclusion."
Calling all cars: The auto assembly plant DaimlerChrysler once talked about locating in Chatham County will instead be opened in North Charleston, S.C. That corporate decision is a big disappointment for Georgia, which will lose another major source of automotive jobs when GM closes Doraville plant. It also means the state has little to show for the estimated $60 million it invested to purchase and prepare the 1,600-acre site in Chatham that was intended for Daimler. But the site is still attracting interest from other prospects, economic development officials said.
Sickout?: State employees and teachers were more than a little annoyed when the contract to administer the State Health Benefits Plan, which provides their health insurance coverage, was switched to United Healthcare. United ran into problems negotiating with physicians and hospitals to join the network of providers for the health insurance plan, leaving some teachers facing the prospect of driving more than 100 miles to see a doctor. Teachers were so angry about that development that some even talked about staying home from work as part of a sickout. "That's a recipe for disaster, with payback at the polls," said an education lobbyist.
A sober realization: Can't a legislator have a few drinks and still drive? Maybe not. Rep. Rob Teilhet (D-Smyrna) is introducing a constitutional amendment that, if adopted, would eliminate "legislative immunity" from arrest during a General Assembly session. Teilhet introduced his measure in response to the DUI prosecutions of Rep. David Graves (R-Macon), who was arrested on drunk driving charges during the 2004 and 2005 sessions. Graves' attorney tried to argue that the lawmaker should not have been arrested because of his legislative immunity, a line of argument that was eventually dropped. Teilhet's measure would strike the legislative immunity provision from the state constitution.
Moving on: Bobby Lenihan, the revenue department's legislative lobbyist for more than 20 years, has decided to retire from state government effective Jan. 31. He will continue to lobby for the department through March 31.
Rest in peace: Ray Crawford, the highly respected director of the State Properties Commission and the Georgia Building Authority, died unexpectedly of heart attack while on a Thanksgiving week hunting trip. Death also claimed Hugh Logan, who served as a Clarke County commissioner and member of the Georgia House of Representatives for more than four decades. Also passing away was Dotti Crews, a Georgia State University official who served as an aide to former congressman Ben Jones, former insurance commissioner Tim Ryles, and former Gov. Roy Barnes.
Second chances: The state Board of Education has approved a waiver process that will allow students who just miss passing one or two sections of the high school graduation exam to receive a diploma anyway. The new rule touches on a sensitive issue to many educators and could become a topic of discussion in the 2006 elections. Some teachers say that students who don't speak English as their first language are at a disadvantage when taking the high school graduation exam and need to be cut a little slack. Other educators are concerned that the new rule could lower the standards for receiving a high school diploma.