A Voice in the Wilderness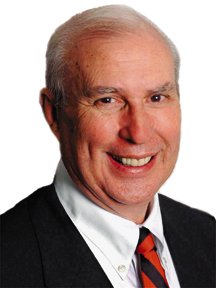 This past year Georgia Trend has been making the case to restore the recent $750 million reduction in funding for Georgia's public schools and colleges. So far we have been a "voice in the wilderness."
When Gov. Sonny Perdue took office three years ago, our state was in a recession. His solution was to take a sharp knife to the state's education program. Our magazine has written scores of stories showing the effect the cuts are having, including the recent slippage into last place among states in SAT score rankings. The cuts have made a major impact on "face time" between students and teachers. With requirements placed on schools by the "No Child Left Behind" federal program, teachers are spending more time filling out forms than teaching.
Today the state has recovered somewhat from the recession. Tax revenues are ahead of last year's. Now is the time to put dollars back into the system. So far, no one in authority is reading or listening. The governor is concerned, but will probably use the recent increase in state dollars to build back reserves. The legislature doesn't have education on its radar screen.
It is very discouraging that Georgia's Superintendent of Schools, Kathy Cox, isn't asking for a restoration of funds. She has a modest, passive agenda, and is only asking for dollars to fund school population increases and a small addition to her budget to hire teachers' coaches to work with teachers in the system.
Georgia is hiring a new chancellor for its University system soon. He will not be in office long enough to develop a plan of action to ask for a restoration of funds from the legislators this year.
Georgia Trend has obtained some internal memos from one school system to show how the reductions have impacted face time between student and teacher. The FY 2003 Budget Statement written by Harold T. Barnett, former superintendent of Marietta City Schools, outlined how his system would adjust to the state's reduction of funds for education. The system has a 65 percent minority population – primarily Latino and African American students. It also boasts some surprising SAT results.
The superintendent's reductions in expenses included:
No across-the-board salary increases. This item actually meant teachers would have a take-home pay reduction because health care costs increased.
The elimination of one instruction day, resulting in a savings of $165,000.
An increase in teacher-pupil ratios in grades K through eight. The net effect was to eliminate seven teachers' positions and supporting aides to save $448,000. In other words, the reductions cut into face time.
The elimination of a Spanish program for grades four and five and reduction of three and a half more teachers to save $165,000.
The elimination of one teacher for the International Academy, one-half an art teacher and one-half a drafting teacher. The memo said aides would work one less day, without a reduction in salary. This, too, meant less time educators spent with students.
The memo goes on and on, with more reductions in time and more reductions in teaching. Fewer teacher's aides means teachers must devote more and more time to paperwork – again, at the expense of face time with students.
I mentioned an SAT surprise. In 2002 SAT scores, with 66 percent of students taking the test, Marietta scored higher than the state and national averages: an impressive 1033, compared with 980 for Georgia and 1020 for the nation.
Yet in 2004 Marietta's SAT scores fell to 1012, still above the Georgia average, but now below the national average. The cuts in face time with students are clearly reducing SAT performance. Other similar measures of performance have fallen in recent years.
The reduction of funding in this system is taking a toll. Multiply the same steps Marietta took to handle cuts over the state's many school systems, and you'll see the toll reductions are taking on Georgia's public schools.
Teachers' reduced time with students will, over extended time, take all Georgia schools into a downward spiral. How far can we fall, when we are already at the bottom? What will be the effect on our state's institutions of higher education?
Our state's political leaders don't have a clue.