A Place At The Table
Organizations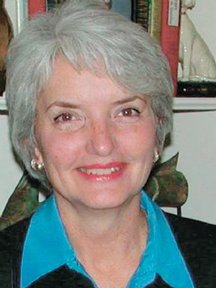 Providing legal services for low-income Georgians
Georgia attorneys have recognized the need for legal representation for the state's poor since 1924, when several large Atlanta law firms founded the Atlanta Legal Aid Society. In 1969, Georgia became the first state in the nation to use federal funding to represent the poor at welfare termination cases.
Two years later, legal aid societies throughout Georgia formed the Georgia Legal Services Program (GLSP), which continues today providing low income Georgians with free civil legal assistance. Each of the 12 offices outside Metro Atlanta (which is served by the Atlanta Legal Aid Society) includes full-time lawyers and paralegals who handle cases on such issues as housing, domestic violence, health care and benefits and employment.
Just about 10 percent of GLSP's 14,000 yearly cases go to court, but the advice and counsel provided is crucial for this underserved population, says Phyllis Holmen, executive director since 1974. "A lot of what we do is crisis work," she explains, citing cases in which clients are about to lose their homes, need restraining orders against violent spouses or are not being paid a fair wage. "Often the lives of poor people don't have a lot of options. Part of what we do is work with clients so they feel empowered to exercise their rights."
The organization's main challenge, though, is resources: 70 percent of Georgia's lawyers are in the five-county Atlanta metro area, but 72 percent of the state's poor live outside that area, according to GLSP statistics. "We have a real disconnect between where our clients are and where our lawyers are," Holmen says. To ease that problem, GLSP maintains 12 offices in centralized locations around Georgia, offers a toll-free number and Web site for clients, and employs some 700 pro bono attorneys to take on far-flung cases.
Almost 40 percent of the cases handled by GLSP's 75 full-time lawyers are family and juvenile related. These include domestic violence, custody abuse, child support and school issues. Clients learn of the organization through the courts, social service agencies or word of mouth, but often, Holmen says, they are not aware of their rights.
GLSP has had to protect its funding from political wrangling. Legal Services Corporation, which receives money from Congress to distribute to 220 legal services programs around the country, funds more than half of GLSP's $11 million budget. The organization also receives funds from other public sources, which can keep it at the government's mercy, Holmen says. "There have always been ebbs and flows [in funding] based on the work people who dole out the money think we do," she explains, adding that there are misconceptions that GLSP has a liberal political agenda and thrives on stirring up lawsuits.
Politicians and others, Holmen says, also have argued "the government shouldn't give money to lawyers to sue the government." So for years, the organization was forbidden to represent any client on abortion issues (which Holmen says it never has) or prison complaints. Today, GLSP still is restricted from filing class action suits or undertaking voting rights cases for fear of losing federal funding. "All these political [issues] compelled us to look at diversifying funding," she says. Within the past several years, GLSP has begun receiving funds from the Georgia Bar Foundation and other agencies.
That diverse funding has allowed GLSP to create the Migrant Farmworkers Project providing legal assistance to Georgia's 100,000 farm workers. "Many of these [clients] are guest workers from Mexico under a special visa program who, by law, are entitled to have certain expenses paid, and employers don't agree," Holmen explains.
GLSP's Building Community Capacity Project provides legal assistance to Georgia nonprofits creating community improvement projects such as after-school programs, day care centers, job training and microenterprise. "This is a really empowering community building approach that helps address the causes of poverty rather than the crisis of poverty," Holmen says.
GLSP's job, Holmen says, "is to weigh in for people who are not normally at the table." Part of that is educating the legal community and public about poverty. It's not about choice or laziness, she says. "It's about the way the economy is set up, the unequal distribution of opportunities and resources, and residuals of centuries of discrimination," Holman explains. "My dream would be a world of equal opportunity and my hope is we've done something to make a dent in that."