The Giant Sucking Sound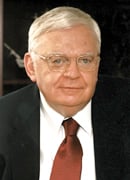 Remember the good old days before 9/11 when we were scared to death that our computers might crash when the calendar turned from 1999 to 2000? Remember when nothing happened?
By the time 2000 arrived, we were hunting for stuff to worry about. Our per capita income was at record levels. Just about anybody who wanted a job had a job. The average unemployment rate for the state was just 3.7 percent. In Metro Atlanta, it was an almost negligible 2.9 percent.
The auto assembly plants were running at full production. The dot-com phenom was about over, but high-tech jobs still abounded around Atlanta.
Then, slowly and quietly, it began – that giant sucking sound that Ross Perot used to talk about, the one he said was a signal that American jobs were being pulled into Mexico.
Except the new sucking sound was different and bigger. This time American jobs were pulled not only into Latin America but also China, India, Indonesia, the Philippines, Singapore and even Canada. Thousands of jobs – high-level managerial positions paying five- and six-figure salaries – were exiting Georgia in droves. Almost overnight, the unemployment rate in Metro Atlanta nearly doubled as companies decided to put more jobs into other places – or pull out altogether from the center of economic activity in the Southeast.
Georgia Labor Commissioner Michael Thurmond noted: "As our economy struggles to recover, the negative impact of permanent job loss to foreign competition, much of it fueled by U.S. capital, is becoming increasingly apparent. Losses in manufacturing are particularly severe, but other sectors are being impacted as well. Clearly more needs to be done to protect the security of American workers affected by this onslaught."
Sure, the terrorist acts of Sept. 11 contributed to the business chill. However, the sucking sound, symptom of a much worse problem, was purely a by-product of America's nearly unfettered free-trade policy. Corporate America used the policy to get more bang for its buck by paying lower salaries overseas.
As statewide unemployment shot up from 395,000 in 2000 to nearly 650,000 in the 2002 election year, our politicians scattered across the landscape to warn us of what they saw as trouble ahead. They told us the established statehouse crowd wanted to trash our heritage by changing flags. They told us school reform was unfair. They said state legislators needed a new ethics code. They said we needed to draw fairer senatorial districts and, by the way, do a little belt-tightening.
Not one Republican or Democrat ever mentioned that the great sucking sound was back and growing louder. The people apparently didn't notice either. As local jobs were pulled into the great non-American vacuum, bankruptcies and foreclosures rose to record levels. State tax revenues plummeted.
In the fall of 2002, a ray of hope appeared. DaimlerChrysler said it would build a new factory near Savannah, one that might employ a couple of thousand people. By the summer of 2003, the hope was put on hold. DaimlerChrysler said the American car business was so bad that it wasn't ready to build a new plant in Georgia and did not know when it might be ready.
In Atlanta, Ford Motor Co. said it would delay the reopening of its 2,500-worker assembly plant near Hapeville. Simultaneously, a report surfaced that Ford planned to assemble its new line of Futuras in Mexico and Canada. There was that sucking sound again.
In just a year, state revenues from individual taxes fell 3.3 percent, and corporate income tax dropped an astonishing 13 percent, signaling a loss of jobs and a shift of businesses to other climes. Half the state's revenue comes from income taxes.
Gov. Sonny Perdue announced he was going to economically-challenged California to find new jobs for Georgia. He told a reporter at a meeting of the National Governors Association in Indianapolis that Georgia was doing just fine. Sunny days were just ahead, he said. He must have known something the rest of us didn't. He predicated his state budget on a 6.4 percent growth rate and watched as a $700 million "rainy day" reserve fund vanished. Georgia's reported real growth was in the minus-4 percent range.
However, a few signs of relief appeared. German arms-maker Heckler & Koch announced a new factory for Columbus that would eventually employ 200 people. That was good news, but it was not nearly enough.
The trouble was not confined to Georgia. It spread across much of the country, but seemed to center on the South.
So who and what are to blame for the giant sucking sound? Is it the economy, stupid, as Democratic consultant James Carville once said?
Or as J. Richard Dillard, a spokesman for Milliken & Company in South Carolina, recently told The New York Times: "We've heard a lot from elected officials that free trade creates jobs. That's absolutely true. It created jobs in Mexico, China, Indonesia and everyplace else in the world, but not here. We're tired of it."
You don't hear much of that kind of talk in Georgia. Our leaders have other topics on their minds. On the day news broke that Ford might not reopen its Georgia plant, state Republican Chairman Alec Poitevint focused on the legal problems of former Sen. Charles Walker of Augusta. Poitevint issued a statement blaming Democrats in the General Assembly for not passing Gov. Sonny Perdue's ethics legislation.
On the Democratic side, former Ambassador Andy Young said he might run for the U.S. Senate, not to be elected, but to inform Georgians better about the plight of Africa and other third-world nations. The University of Georgia Foundation continued to fret over the UGA president's failure to extend the employment contract of the athletics director.
And the giant sucking sound continued.