Revisiting The Titanic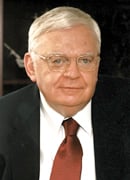 Just a year ago, Gov. Roy Barnes launched what was then known as the mother of all re-election campaigns. It was more expensive, more intrusive and more elaborate than any Georgia re-election bid had ever been. By the time it was over on Nov. 5, 2002, the Barnes bandwagon had dropped the "mother of" moniker and gained a new name: Titanic.
Where did this grand plan to keep a governor in office go wrong? More to the point, how could an incumbent Democrat with a vast record of achievements and a $22 million-plus campaign budget lose to a Republican unknown with barely a million dollars to spend?
The answers are just beginning to emerge. Barnes' final campaign expenditure reports are being filed. (Those documents reveal that not everybody was a loser in the Barnes re-election drive: Some campaign assistants reaped hundreds of thousands of dollars from the effort. Still, from the looks of the books, the campaign was perhaps too stingy in the way it doled out dollars.)
With the cooperation of Bobby Kahn, Barnes' chief of staff and key campaign adviser, we have traced the money trail that led to Barnes' defeat.
In Media (television and radio), $16.7 million: Of that, about 8 percent (not the customary 15 percent) was paid in commissions to consultants. Barnes' media director, Raymond D. Strother, and a media-placement firm, LUC Media, received a total of $1.3 million. LUC Media (LUC is an acronym for Lowest Unit Charge) was founded by Kahn, but he left the firm when he joined Barnes' staff in 1998. He has since returned to LUC as its general counsel.
Radio and TV production, $550,000: Media experts say this sum, most of which went to Strother and his subcontractors, is peanuts. Some unkind media critics say the quality of the radio and TV spots showed it, but they were probably better than the 1998 commercials, which received rave reviews.
Polling, $400,000: Again, outside authorities say the surveys were done on the cheap. Until Election Day, Barnes' polls showed he was winning statewide. Internal numbers suggested, however, that he had serious problems in rural Georgia, and no one anticipated the heavy turnout in those areas. Bad data and a faulty computer model of voting patterns may have been a key factor in the wrong turns the campaign made.
Phone banks, $500,000: Much of this amount went to communications companies and professional telemarketers.
Fundraising, $1.4 million: Of that sum, $350,000 went to the Oblander Group for solicitation efforts over two years. The money included set fees and bonuses for attaining specific goals. The fundraising effort was, by far, the most successful and aggressive endeavor undertaken by the Barnes campaign, netting more than $22 million.
Overhead, $1.2 million: These expenditures include payments for travel, rent, personnel and legal/accounting services.
So with all that dough, how could Barnes & Company lose? By the time the campaign started, Barnes had made enemies of several groups: teachers' unions, Confederate-flag advocates, some key law-enforcement leaders, antigrowth suburbanites, etc.
His advertising campaign did little to try to regain support or even chill the anger of these groups. In retrospect, Kahn says the campaign should have addressed head-on Barnes' controversial decision to scrap the 1956 state flag – a move that was key to his defeat. And most of Barnes' ads took the high road, extolling his virtues and accomplishments. He allowed Perdue and his supporters, with meager resources, to define him as "King Roy" and portray him literally as a voracious rat.
The moral to this story: Votes, not money, win elections. Too many candidates and their advisers become so absorbed in the cash game that they lose sight of the real goal of winning the election. And, on any given day, any candidate can win – or lose. As Bobby Kahn noted recently, "The amount of money we spent, the polling data and the advertising campaign may not have mattered. In the end, the flag issue trumped all."
One other thing: Voters are more likely to vote against rather than for someone. In the 2002 election, a case can be made that Roy Barnes was voted out of office more than Sonny Perdue was voted in. But that doesn't change who's spending nights in the Governor's Mansion these days.