The Beat Goes On
notable exclusions from the Georgia Sports Hall of Fame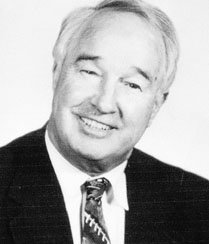 To get into the Georgia Sports Hall of Fame, it is, in my opinion, not so much what you accomplished on the athletics field as it is who you know and what committee clique will support you.
Among those who should be in but have had little or no support from the selection committee are Franklin C. "Pepper" Rodgers, Ron Blomberg, the late Erskine Mayer, Natalie Cohen, Leman L. "Buzzy" Rosenberg, the late Jake Abel and Dr. Noah Langdale.
There are 336 members of the Hall of Fame. Only three are Jewish, and two of the three are deceased. The last person of the Jewish faith to be admitted was the late Joe Gerson, who as volunteer executive director got the hall running when it was flat on its back. That was 14 years ago.
Yet of all the injustices heaped upon worthy but turned-away Hall of Fame candidates, none is more disgraceful than the roadblock thrown up against Rodgers. Here is a guy who is in charge of football operations for the Washington Redskins, coached football successfully at Georgia Tech, the University of Kansas and UCLA, and was once runner-up for NCAA Coach of the Year. His Tech record of 39 extra points in 1952 established a single-season mark that stood for 38 years.
And why isn't Rodgers in the Hall of Fame? Because, Hall of Fame members tell me, some of his former teammates on selection committees have been holding a grudge. They reportedly never have forgiven him for suing Georgia Tech when his coaching contract was terminated.
Howard "Doc" Ayers, a member of the Hall of Fame Authority for eight years, offers this rationalization: "Politics is involved in every aspect of life. Everyone has a certain person they are pushing, and maybe some have a certain person they are never going to push. Unfortunately, that may be the case with Pepper."
John Hunsinger, a member of the Sports Hall of Fame Authority, tantamount to the selection committee, has this to say about Rodgers' non-selection. "Pepper and I have been so close over the years that if other Tech members of the selection committee got together to block his admittance, they never would have told me about it. Everybody pushes somebody. Some of the members of the selection committee might build a group to support one athlete and not support another.
"I don't think there is any anti-Semitism on the voting committee. I think it is who did the best job of politicking. I do think if Pepper had stayed in Atlanta he would have had a better chance of selection."
Kim King, the legendary Georgia Tech quarterback, doesn't think the lawsuit Rodgers won against Tech is keeping him out of the Hall of Fame – but he does think Rodgers alienated some Tech voting members who simply don't like him.
"The biggest problem," King said, "is that there are so many qualified candidates out there you are bound to leave some good ones out. But Pepper is one who definitely should be admitted."
Said Authority member Loran Smith, another 20-year-plus Hall of Fame committee member, and a Georgia Bulldog through and through, "I am not going to vote for a Tech man when there is a qualified Georgia nominee."
It is a shame that the state has allowed this Hall of Fame sham to go on for years. It's time for a change. And that change may be on the way.
A bill that passed this year's General Assembly will turn the operation of the Hall of Fame over to the Department of Community Affairs, and will change the composition of the Georgia Sports Hall of Fame Authority.
When the Department of Community Affairs takes over, it is hoped the new structure will reduce the number of Bulldogs and Yellow Jackets in the hierarchy and replace them with knowledgeable, unbiased and untouchable members like, for example, Furman Bisher, Jesse Outlar and Dan Magill.
Meanwhile, the beat goes on. Hear no Rodgers, speak no Blomberg and see no Cohen.