Looking For The "Undo" Button
Inside Politics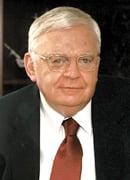 At the pointed suggestion of Democratic legislative leaders, the Mercer University School of Medicine decided several months ago not to reappoint GOP gubernatorial candidate Sonny Perdue to its board of trustees. Perdue hit the ceiling when told he was off the board. Now the Mercer medics are trying to devise a diplomatic way to get Gov.-elect Perdue back on the board. The state contributes $20 million a year in tax dollars to the Mercer med school, which trains doctors mainly for small towns and rural areas of Georgia. In a separate development, a source close to Perdue tells us that unsuccessful congressional candidate Cecil Staton, a Mercer official, is expected to receive an appointment in the new governor's administration.
Dissension has developed among the "real Georgia flag" organizations over whether to stage a demonstration at Gov. Sonny Perdue's inauguration ceremony Jan. 13 or wait and participate in a carefully orchestrated protest at the Capitol Jan. 14. Meanwhile, Metro Chamber of Commerce President Sam Williams has asked his members to refrain from commenting on the flag. "We need to keep this issue out of the media," according to a memo by Williams, who was a foremost advocate of changing the flag. In fact, Williams was so adamant and emotional about changing the flag that Bobby Kahn, Gov. Barnes' aide, once had to ask the chamber officials to leave his office. In a related development, a knowledgeable source close to Gov.-elect Sonny Perdue says the incoming governor's advisers are working on a strategy to avoid a referendum on the new state flag vs. the 1956 version, which features the Confederate battle emblem. Instead, the plan calls for a vote involving the present banner vs. the pre-1956 flag, which is patterned after the official ensign of the Confederacy.
Lee Rogers, a legendary Atlanta newspaperman and public relations executive, is dead at 87. Before becoming Lockheed-Georgia's first public relations officer, Rogers worked for The Atlanta Constitution where, among other things, he wrote the paper's first official review of "Gone With the Wind."
Four Democratic senators — Dan Lee of LaGrange, Rooney Bowen of Cordele, Don Cheeks of Augusta and Jack Hill of Reidsville — have announced they are switching to the Republican Party, thus guaranteeing a GOP majority (30) takeover of one chamber of the Georgia Legislature for the first time since Reconstruction. Look for Senate Republican Leader Eric Johnson of Savannah to become president pro tem of the Senate and take over much of the authority (such as committee appointments) of Democratic Lt. Gov. Mark Taylor. Meanwhile, Sen. Nathan Dean, D-Cedartown, has informed Gov.-elect Perdue that he will not switch parties but will support the GOP agenda in the state Senate. P.S. — Lt. Gov. Taylor says he will offer legislation to prevent elective officials from switching parties without first resigning.
Rep. Larry Walker, D-Perry, has phoned fellow House members in an effort to gain enough votes to challenge Rep. Terry Coleman, D-Eastman, for speaker of the House. Although Coleman is the Democratic caucus nominee, Walker, who has close ties to Gov.-elect Perdue, believes he might be able to gain enough Democratic and Republican support to become Georgia's first coalition speaker. The House votes in January on the successor to Tom Murphy, who was defeated in the Nov. 5 election. Meanwhile, in an unprecedented move for a leader of the state Senate, Lt. Gov. Mark Taylor has called Democratic House members asking them stay hitched to Coleman's candidacy.
Milton "Buddy" Nix has complied with Gov.-elect Perdue's request to resign as soon as possible as a member of the Pardons and Paroles Board — though Nix's appointment expired Dec. 31, nearly two weeks before the new governor takes office. Gov. Barnes first appointed Nix, former head of the GBI and an ex-FBI agent, to fill the unexpired term of a board member who resigned because of scandal. Since the 1940s, when governors literally sold paroles and pardons, parole board members have been appointed to "staggered terms" to avoid pressure from the governor's office. Sources close to Perdue said the incoming governor's demand for mass resignations caught much of his staff by surprise, and they were scrambling to provide media responses.
Newly empowered GOP members of the Georgia House have pre-filed a number of anti-abortion bills, including a measure by Rep. Bobby Franklin, R-Cobb County, that would require the courts to appoint a legal guardian for the unborn fetus of a woman seeking an abortion.