Mandate to Deactivate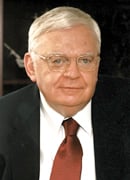 Gov.-elect George E. "Sonny" Perdue III faces a unique set of problems. To keep his campaign pledges and follow the directions of the Georgia electorate, he must tear down and put aside many of the accomplishments of exiting Gov. Roy Barnes. Until Perdue came along, no governor in modern history was saddled with so many promises to raze so much.
Let's look at a few things Barnes did that Perdue has said he wants to undo.
Barnes changed the flag. Perdue promised to change it back.
Candidate Sonny vowed to hold a referendum on the Georgia flag, a vote in which citizens are virtually certain to reject the current version. Now soon-be governor Perdue is having second thoughts. Any attempt to scrap the present blue banner could prove to be even more volatile than its adoption in 2001. Going back to the poster-size Confederate battle emblem holds the potential for making the state appear racist, backward and dumb. We would risk looking like Mississippi — so wedded to the 19th century that we cannot go forward into the 21st. In Georgia, the flag issue, more than any other item, destroyed the black-white Democratic coalition and brought newly converted Republican Perdue to power. To refuse to address his flag promise could hobble Perdue's administration before it can find its legs. In the minds of tens of thousands of Georgians, booting the Barnes flag must be the first item on George III's agenda.
King Roy set out to reform Georgia's historically mediocre public schools. Many teachers in those public schools came to despise Barnes for what he tried to do. George III has promised to unreform the schools.
Perdue said in his campaign that he will return "local control" to the schools. He said that because Georgia's SAT scores remained among the worst in the nation, Barnes' reform had failed. Just how Perdue will raise those scores is uncertain. Under Barnes, achievement-test scores in the lower grades had begun to inch upward. But educators were unhappy. "Too many tests," they complained. "Too many electives had been canceled," they carped. (Who wants to take English and math when volleyball and cooking classes are waiting just around the corner?) Local boards of education derided Barnes for usurping their power to run their schools, though the record suggests that, in some cases, many schools were being locally run right into the ground. To keep his word, Gov.-elect Perdue may have to revert to the pre-Barnes status quo. He may continue to pump state tax money into the second-rate schools but diminish the state's regulatory authority. That policy should prove a boon to the private- and home-school industry. Whether or not that is Perdue's intent is one of the many things we just don't know.
King Roy set out to build a Northern Arc highway across north Georgia to try to relieve traffic congestion in the region. Residents of the area hit the ceiling. Barnes "temporarily" suspended the project. George III says it will never be built.
That seems to suit most residents of the area. But if "Won't Do" Perdue keeps his word, north Metro Atlanta will shortly choke on traffic congestion. The quality of life and the value of property will decline rapidly. The Northern Arc may have been a bad idea from the start, as its adversaries have said. Yet opening up some type of east-west transportation corridor in north Georgia is essential to the continued prosperity of the region. Gov.-elect Perdue has said emphatically what he will not do to solve that problem. But, at this writing, he has yet to say what he will do.
Barnes rocked the boat on a half dozen other fronts that will cause Perdue serious migraines as he sets out to steady the craft. Dealing with vessels in choppy waters is definitely not Perdue's style.
How will the new governor handle the Consumer Insurance Advocate — a Barnes creation designed to keep tabs on Insurance Commissioner John Oxendine (a fellow Perdue Republican) and make certain policyholders were protected? Will Perdue undo Gov. Barnes'-sponsored legislative redistricting plans, which Sonny once labeled "totally unfair"? Those plans have given Georgia a Republican-controlled state Senate, a soon-be GOP state House, and an eight-five Republican U.S. House delegation. It provided a district in which long-time Democratic House speaker Tom Murphy was finally ousted. The "Barnes plan" also bestowed on several GOP congressional incumbents safe districts for at least the next decade. Will Perdue now move to unravel those redistricting plans and start all over — with the Justice Department looking over his shoulder and state legal bills soaring by the hour?
What will become of the Georgia Regional Transportation Authority, the Barnes-created agency used to gain federal approval of the state's environmental protection plans and thus free up billions in federal highway funds?
And what of video poker? Barnes snatched the video-poker issue away from Republicans and took it upon himself to see that the machines were banned. He thought most Georgians favored an end to the gaming devices. He was wrong. Mom and pop convenience stores depended on the machines to lure customers away from the automated gas pumps and into their shops. Charitable organizations — such as American Legion posts and Moose lodges — looked to the machines to provide money for their good causes. Will Perdue move to decriminalize the machines to mollify the shopkeepers and Legion commanders and risk setting the preachers — a basic Republican constituency — to howling again?
The road ahead for Perdue is foggy at best. Except for changing back the flag, he has no clear mandate. Voters on Nov. 5 advised him on what they did not like or want in their governor. But they never said precisely what they did like. In his campaign, Perdue promised to give us a return match on the flag, ethical conduct, an inspector general, more computers for South Georgia and a ban on partial-birth abortions. Georgia voters probably don't expect — or want — much more.
Still, with Georgia's trembling economy and shrinking job base, Perdue will face several not-yet-defined challenges. His record as state senator, both as a Democrat and a Republican, suggests he has the intelligence to climb those new mountains. The jury, however, is still out on whether he has the requisite temperament and desire.