Helping patients remain healthy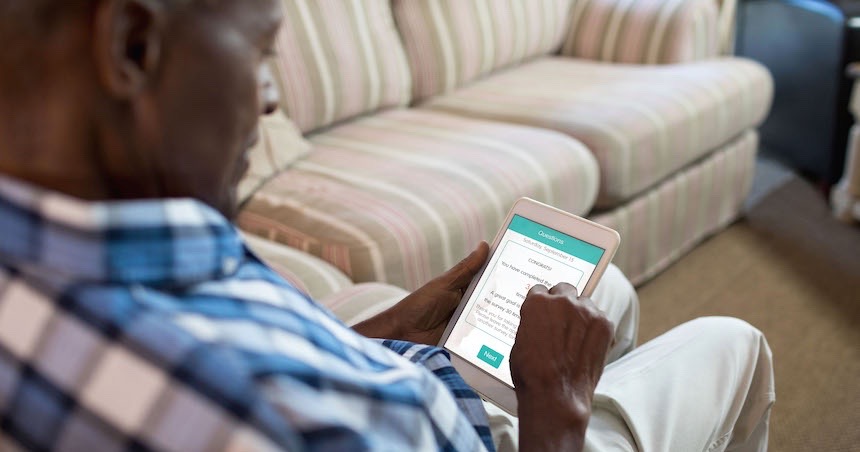 Navicent Health
in Macon and SynsorMed, a startup born
at Navicent Health's Center for Disruption and Innovation, have launched a
mobile app to help patients who have Chronic Obstructive Pulmonary Disease
(COPD) remain healthy and avoid hospitalization. The app is a digital solution
that enables COPD patients to take charge of their care. It also allows care
coordinators to connect with patients and intervene before a hospital or
emergency room visit becomes necessary.
The SynsorMed app sends participating COPD patients daily
alerts about medications and asks a few brief survey questions about how
they're feeling. (COPD is a chronic lung disease in which air flow from the
lungs is obstructed, causing breathing difficulty, chronic cough and other
respiratory problems.) Based on patients' responses to the questions, care
coordinators will be notified if there is potential cause for concern. Patients
can also contact their care coordinators directly through the app.
The app, which is HIPPA-compliant and compatible with
electronic medical records, is designed to reduce hospital readmissions among
COPD patients, particularly among African-American males who are at a higher
risk for readmission. Along with reducing return visits to the hospital, the
app is designed to help resolve disparities in care among all patient populations.
To learn more about Navicent Health's innovative approaches
to improve patient care, check out "Collaboration
and Compassion" in our September issue.
Photo provided by
Navicent Health.
Do you follow us? Find us on Linkedin, Facebook, Twitter and
Instagram.