A challenge for student hackers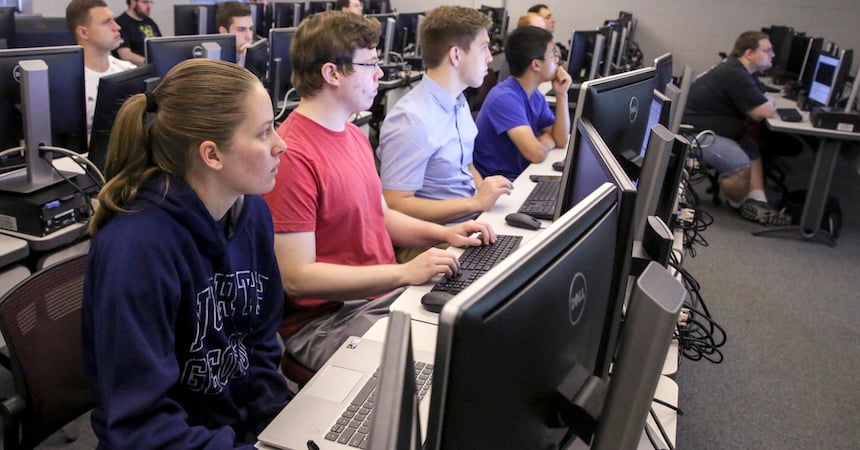 University of North Georgia (UNG) is inviting its own students and those from other colleges to participate in the USA Hackers Challenge on Valentines Day at the Georgia Tech Research Institute. An enterprising hacker can win $100,000 if he or she can access and copy a confidential file from a Cyber 2.0 server. (Cyber 2.0 is an Israeli cybersecurity company that claims to be the only system in the world providing total defense against the spread of cyber attacks.)
A similar competition held in Israel defeated all competitors, but if someone does manage to win the USA challenge, Cyber 2.0 will be able to use the information gathered to improve its security service.
The USA Hackers Challenge is limited to 225 entrants and is mainly being advertised to 250 National Centers of Academic Excellence in CyberDefense Education, which includes UNG. The competition follows UNG's hosting of the Atlanta Cyber Challenge online in October, sponsored by Point 3 Security and DataPath. A New York University student won the$10,000 top prize.
UNG this fall launched a bachelor's degree in cybersecurity and is a partner in ongoing efforts to help meet the job needs of the cyber market.
To find out more about Georgia's leadership in cybersecurity, check out "The Cutting Edge" in our October issue.
Photo of UNG cybersecurity students provided by the university.
Do you follow us? Find us on Linkedin, Facebook, Twitter and
Instagram.