From the Publisher: LINK Lessons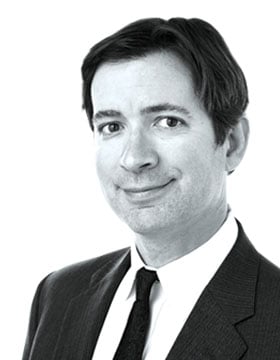 Detroit is a fascinating study in bad policy and good people. It is also a culture capital and an essential stop for anyone with an interest in its outsized influence on music of the world.
I visited the city in May as part of the Atlanta Regional Commission's (ARC) 21st LINK (Leadership, Involvement, Networking, Knowledge) trip. Each year the ARC assembles about 150 leaders from the metro region for a trip to another city to do a deep dive on that city's policies – both good and bad – and consider ways those policies can be applied to issues in Atlanta.
This year, the mix of city and county leaders and staffers, developers, nonprofit execs, chamber and economic development folks and others traveled to Detroit to look at issues like inequality and learn urban renewal lessons. Many said it was the best trip in LINK's history.
We saw boots-on-the-ground efforts that were working to bring the city back and learned hard lessons about inequality. We were inspired by the people, who have an infectious pride and attitude. You can't help but love the place.
A mix of northern, southern and international populations flocked to the Ford Motor Company's plant in the early 1900s. It was the start of a rich culture that continues to this day. It's a culture that gave birth to the Motown record label. While the Motown sound is primarily associated with '60s musical acts like Marvin Gaye, The Temptations and The Supremes, there have been hundreds of great acts on the label, including Michael Jackson.
Dearborn, the suburb of Detroit where Ford is still located, has one of the largest populations of Islamic immigrants in the country, but it has never been a place of unrest. It is the home of the Arab American National Museum, which is the cultural cornerstone of this fascinating community. It's also a great place to find Middle Eastern cuisine. Cedarland restaurant serves up some of the best food I've ever tasted.
Another cultural treasure, in Detroit proper, is the Detroit Institute of Arts, which hosts a magnificent collection of some of the world's greatest art from Ancient Greece to Picasso to the work of contemporary artists like Asger Jorn and Hale Woodruff.
There is a lot of blight in Detroit and a lot of graffiti. There's also a lot of street art – Georgia's own public artist HENSE even has a mural in Detroit. The city, dependent on auto-related manufacturing, was wiped out by NAFTA and by jobs moving overseas or lost to automation. Once the fourth-largest city in the U.S., it was built for 2 million people but its population has shrunk to 700,000.
And while the city has suffered, the suburbs have often prospered as people moved out of the core. But the realization that the city's core is essential to sustained and healthy growth seems to be taking hold.
I'm not going to sugarcoat it: the white vs. black, suburban vs. urban, farm state vs. gritty city politics have nearly killed Detroit. The city declared bankruptcy in 2013, and resentments still simmer over red-lining policies written into state law along with a school choice policy that gives the city no say or control in how its struggling student population is distributed among charter classrooms.
But Detroit seems on the verge of turning a corner. Downtown and midtown investment are on the rise. A micro-manufacturing community is emerging and in many neighborhoods, blighted structures are being replaced with gardens, urban farms, art, green infrastructure and new businesses that could employ many in these struggling areas.
Detroit is more aggressive than Atlanta in requiring affordable housing for city-funded development. But many neighborhoods still struggle. There is displacement in communities like Corktown, the oldest surviving neighborhood in Detroit, and gentrification risks creating more sprawl as developers flee to less restrictive regulations in nearby areas – and people are willing to drive for less expensive housing.
But the consensus is Detroit will break loose and become a hotbed of millennial entrepreneurialism. You can already feel it percolating. The great culture helps.